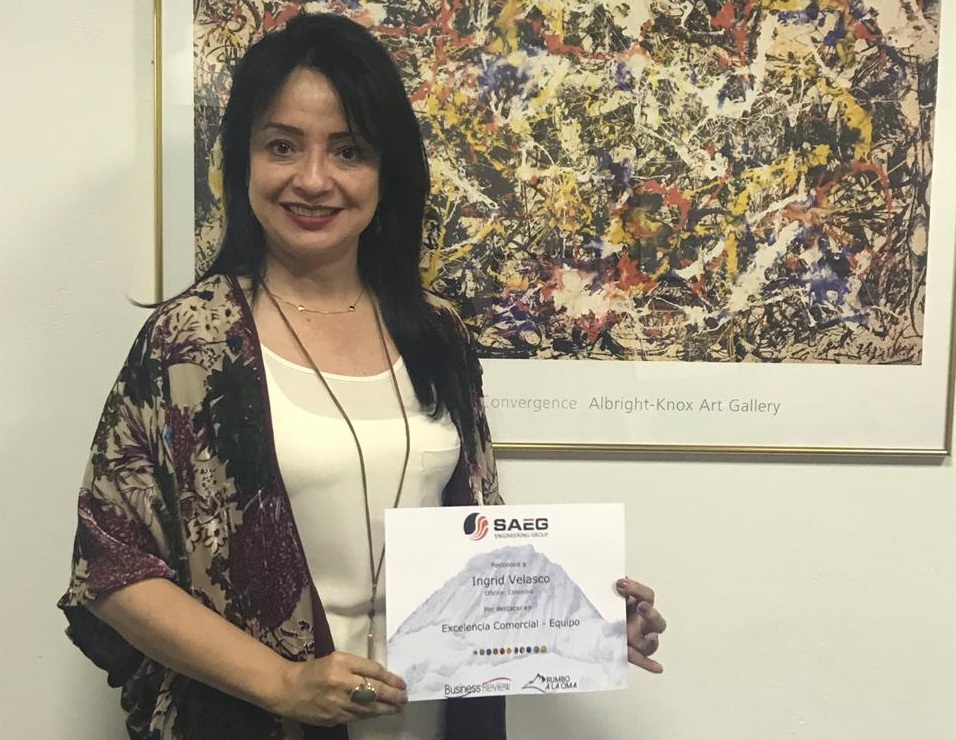 File photo SAEG Engineering Group
On this occasion, the quarterly meeting was the perfect scenario to acknowledge the job done by our different offices in areas such as sales excellence, project development, and change orientation.
In the case of our offices in Peru, Mr. Luigi Huerta was acknowledged for sales excellence in the area of projects for securing a contract with Mina Antapaccay and for assuming the responsibility of leading the Department of Engineering and at the same time, for keeping the motivation of the group.  On his part, Raul Sanchez excelled in the competition about change orientation for adapting quickly to change and resilience as leader of the project management office.
Also, in SAEG Colombia, its General Manager Ingrid Velasco received acknowledgment for sales excellence in the equipment line of products. On another note, the office in the Dominican Republic distinguished for its excellence in the implementation of projects by putting into practice the lessons learned from the MEDTRONIC project, obtaining an outstanding achievement in 17 projects that were implemented recently.