In completing the Dominican Republic Project for Medtronic, Inc. the leading Medical Device Manufacturer, SAEG and Medtronic, Inc. worked together to obtained international certifications for complying with cleanroom protocols and validation documentation.
Quality management systems guided and documented the issuance of ten certifications regarding fire protection system installed in the facility operated by Medtronic, Inc. according to the guidelines set forth by FM Global and by the norms of the National Fire Protection Association (NFPA).
FM DS 2-0 – Installation Guidelines for Automatic Sprinklers.
FM DS 1-56 – Cleanrooms.
FM DS 3-26 – Fire Protection Water Demand for Non-storage Sprinklered Properties.
FM DS 8-9 – Storage of Class 1,2,3,4 and Plastic Commodities.
NFPA 13: Standard for the Installation of Sprinkler Systems. Ed 2016
NFPA 14: Standard for the Installation of Standpipe and Hose System. Ed 2016
NFPA 20: Standard for the Installation of Stationary Pumps for Fire Protection. Ed 2016
NFPA 22: Standard for Water Tanks for Private Fire Protection. Ed 2013
NFPA 24: Standard for the installation of Private Fire Service Mains and Their Appurtenances'. Ed 2016
NFPA 25: Standard for the Inspection, Testing, and Maintenance of Water-Based Fire Protection Systems. Ed 2014
The scope of this project included disciplines such as: civil, architectural, structural, mechanical (plumbing, piping, fire protection, HVAC), and BMS controls, among others.
The facility is located in the San Isidro Free Zone, east of Santo Domingo where SAEG has completed projects of the same importance for other international companies, including  SIMA-3.
The project entailed a construction area of 4,500 Mt2 and an ISO 14644 Class 8 Cleanroom of 2,300 Mt2.
ISO 14644-1 specifies classes of air cleanliness in terms of the number of particles expressed as a concentration in air volume. • It also specifies the standard method of testing to determine cleanliness class, including selection of sampling locations.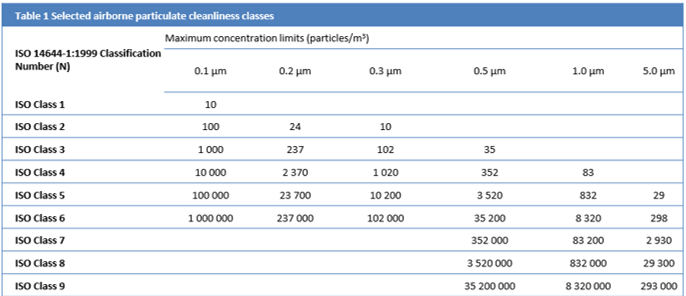 Where ISO 14644-1 describes how to certify, ISO 14644-2 describes how to monitor.
ISO 14644-2 specifies the requirements of a monitoring plan based on risk assessment of the intended use. The data obtained provides evidence of cleanroom or clean zone performance related to air cleanliness by particle concentration.
This Project certainly represented a challenge considering the level of expertise needed to address every detail regarding the multiple systems involving the implementation, monitoring, automation and controls.
The quality of each of the systems installed by SAEG required adherence to the design, close field coordination, precise installation, documented start-up and commissioning.  Our client, Medtronic, Inc. a world leader manufacturer of Medical devices required excellence.