Bioclimatic facades: State of the art ecologic solutions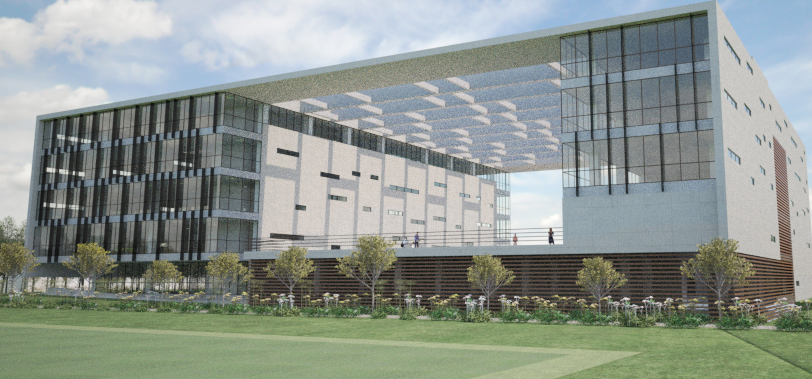 Current estimated eco-friendly companies in the world
The Challenge
Thermal building regulation using natural climate conditions such as the wind and the sun protect  it from climatic changes and implementing passive measures to improve energy saving.
Bioclimatic façades are only one aspect to consider in what is known as "bioclimatic architecture" and that affect directly traditional air conditioning systems.  According to statistics of the World Green Building Council (WGBC) at present, more than 50% of the organizations manage eco-friendly operations and make all efforts so that this new way of doing business is not trendy or a new tendency but is the way of understanding how we interact with the planet.
The Solution
The process consists of the installation in a typical façade of a type of envelope or double skin that will function as heat insulation during the winter season and as a ventilator during the summer season.  Besides, this new skin gives the building a new and renovated image.
The bioclimatic façade changes during the year according to the climate:  during the winter season it is maintained closed, absorbing solar radiation allowing passive heating of the interior of the building with a minimum intervention of electromechanical systems.  In the summer the façade is opened creating air flow around the building ventilating indoor areas in a natural fashion.
SAEG Engineering Group and the manufacturers represented offer a range of  dampers, louvers and accessories that enable an optimal functioning of such eco-friendly solutions that not only represent an asset for the planet but offer significant savings in energetic costs of infinite aesthetic possibilities.
The Benefits
Maximum use of natural resources

Reduction of energetic consumption up to 30%

Multiple and novel aesthetic possibilities

Acoustic insulation up to 20%
The Testimony
"In SAEG we are committed in the quest of eco-friendly solutions to offer our clientele the best products catered to their technical and aesthetic needs which at the same time represent a friendly alternative for the planet."
Vicente Rosanía, General Manager, SAEG Panama
Projects
Administration building, Escuela Colombiana de Ingeniería 'Julio Garavito'. Colombia.
Library,  Escuela Colombiana de Ingeniería 'Julio Garavito'. Colombia.