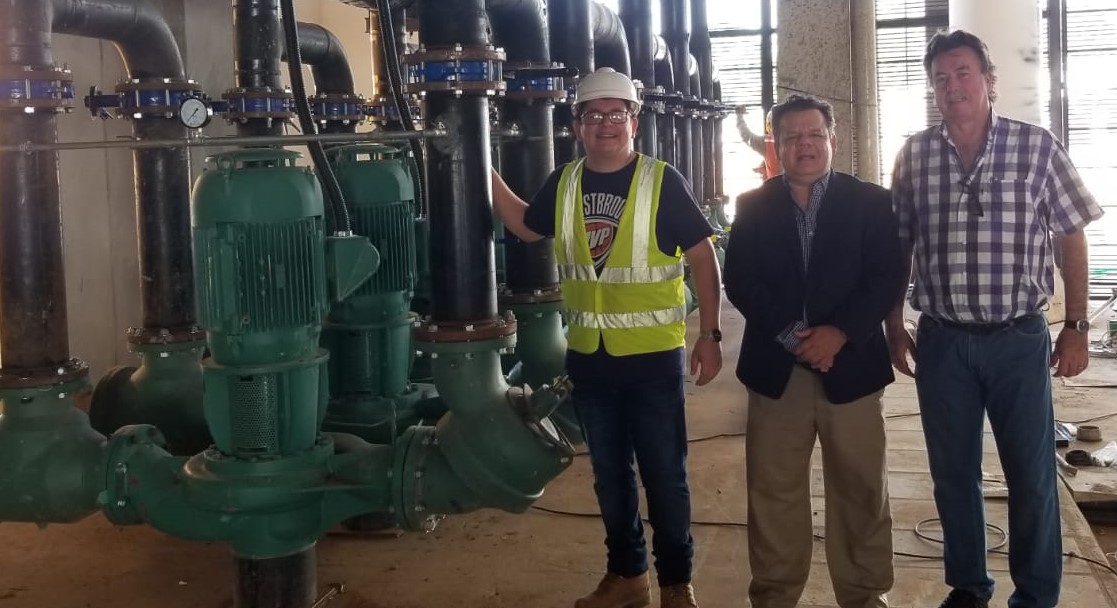 We planted our flag in Paraguay.  Recently, we completed the fittings of the INGAVI hospital, a healthcare center that is expected to become the most modern and the second of importance in the entire country.  SAEG Miami developed this project as responsible for the Paraguayan market, which has experienced important growth in the area of infrastructure during the last years.  
This ambitious project will consist of 624 hospital beds, several surgery rooms equipped with the latest technology and a specialized haemato-oncologic section.  We are proud to plant the SAEG flagship in the Paraguayan territory and to expand our expertise in the healthcare sector.
The purpose of this endeavor is relocating the Hospital Central in a lot right in front, to larger, modern facilities that will include other medical specialties with the purpose of offering full health services to the citizens of Paraguay.  For that matter, this structure will be considered not only as the most attractive healthcare center in Asuncion but of the entire country.
The hospital sector is considered a vertical market where we have developed different solutions positioning our group as a key partner in the development of EPC projects for this type of infrastructure.  With every new client, we continue increasing our expertise in the sector which demands a high professional level, state-of-art equipment and excellence in each one of our proposals.