Ingrid Velasco is the General Manager of SAEG Colombia who from the first day assumed with enthusiasm all the challenges implied by the implementation of organizational changes. We are very proud to count on her expertise and valuable contributions towards the growth of our business and take advantage of the moment of synergy that we are experiencing.
She holds a degree in Architecture from the Universidad Autónoma del Caribe, and a minor in Business Management and in Project Management from the Universidad del Norte, both campuses located in Barranquilla.  Finally, she completed an MBA at the ADEN Business School.  Ingrid, who was born in Barranquilla, Colombia, is the middle child of five siblings.  She admits her passion for football, thanks to her two older brothers.  Currently, she lives in Bogota with her husband who has been a key player towards her professional success as well as her daughter.  Despite practicing basketball almost at a professional level since she was very young, nowadays her hobbies include Pilates classes, photography and traveling around the world.
Her main responsibility as General Manager is the accomplishment of the strategic objectives set forth by the company and to lead the work team of this office.  She recognizes that it is very important to the success of this endeavor to join efforts with a team of professionals with integrity and commitment to excellence.  .
When Ingrid started to work in the office of Colombia she encountered several demanding tasks:  first, the generational gap.  It is not a secret that working side by side with generations with such different bias and expectations among them could represent a great challenge.  Nevertheless, she has been able to manage the strengths of her employees and work in the areas of improvement.  On the other side, she also had to re-launch commercial relationships with new plans and approaches. Nothing of this has been easy but as Ingrid confirms, her team has motivated her to give the best of herself and was pleased to inform that this group is almost achieving one of the highest productive outcomes in the history of this office.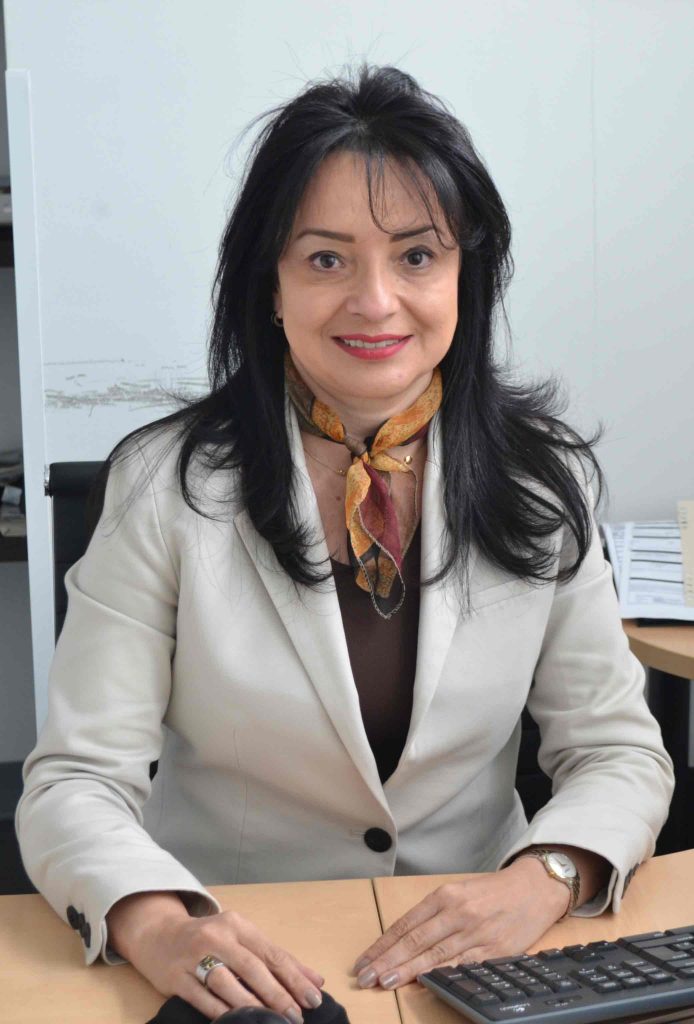 Photo by SAEG Engineering Group
Ingrid is experienced in the necessary skills needed to develop sales teams, commercial strategies.  For this reason, she points out that her best accomplishments in SAEG have been in the commercial area where she has been able to implement a complete framework based on the business objectives of the company.
Her professional career has been developed in organizations experiencing important transformation processes.  She has learned that the only thing constant is change and that the best way to manage it is through an open mind: "The plans and strategies are not written in stone; if the market, the environment, the customers change then is time for us to change".
Ingrid considers that professional success is not forgetting that we work with people and that they are precisely the ones we should care for within the company.  She envisions herself growing into SAEG in line with our offices in Bogota regarding its people, its projects, the organization dividends and contributions to the country.   There is no doubt that she is an example of high-level professional that are part of the SAEG team:   "I have been a pioneer in many things throughout my career and I have successfully accomplished every goal because I understand that limitations are only within us".