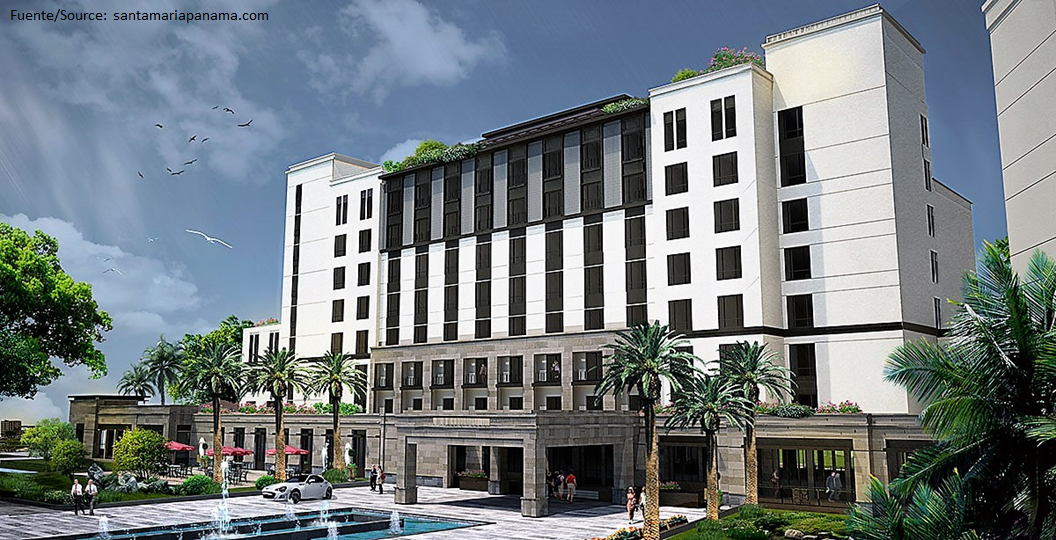 The Santa Maria Hotel is an ambitious complex designed to offer high quality standards to its guests.  SAEG Panama is providing the water heating system, the fire prevention system and the drinking water pumping system to this important development that will be part of the hotel trademark The Luxury Collection.
The Santa Maria Development is currently one of the most exclusive projects in Panama.  Located in the eastern side of the capital city the project will include residences, lots, condominiums and a golf course.  Also it will house an elegant country club, a business district and The Santa Maria Hotel. In the latter facility SAEG Panama will be providing the water heating system equipment, fire prevention system and the drinking water pumping system.
The engineering department of SAEG Panama had the responsibility of setting the specifications required to supply hot water to 180 rooms and other common areas in order to satisfy the demands of its future guests, a hotel that is endorsed by Starwood.
In the same way, we are furnishing the fire prevention and the drinking  water pumping systems for this facility supported by the distinguished brand  The Luxury Collection, an exclusive worldwide selection of only 115  five–star hotels.
The maintenance department of SAEG Panama will be responsible for the installation and implementation of the equipment to include a water heating, fire prevention and calibrated variable – continuous pressure pumping systems.
The Santa Maria Hotel will offer its visitors a site for relaxation, fun and at the same time will provide them with the opportunity of networking with the most important members of the business world in Panama.  This project is scheduled to open at the end of year 2017and is designed as an important component of the Santa María Golf & Country Club community within an area of  almost 300 hectares (700 acres).