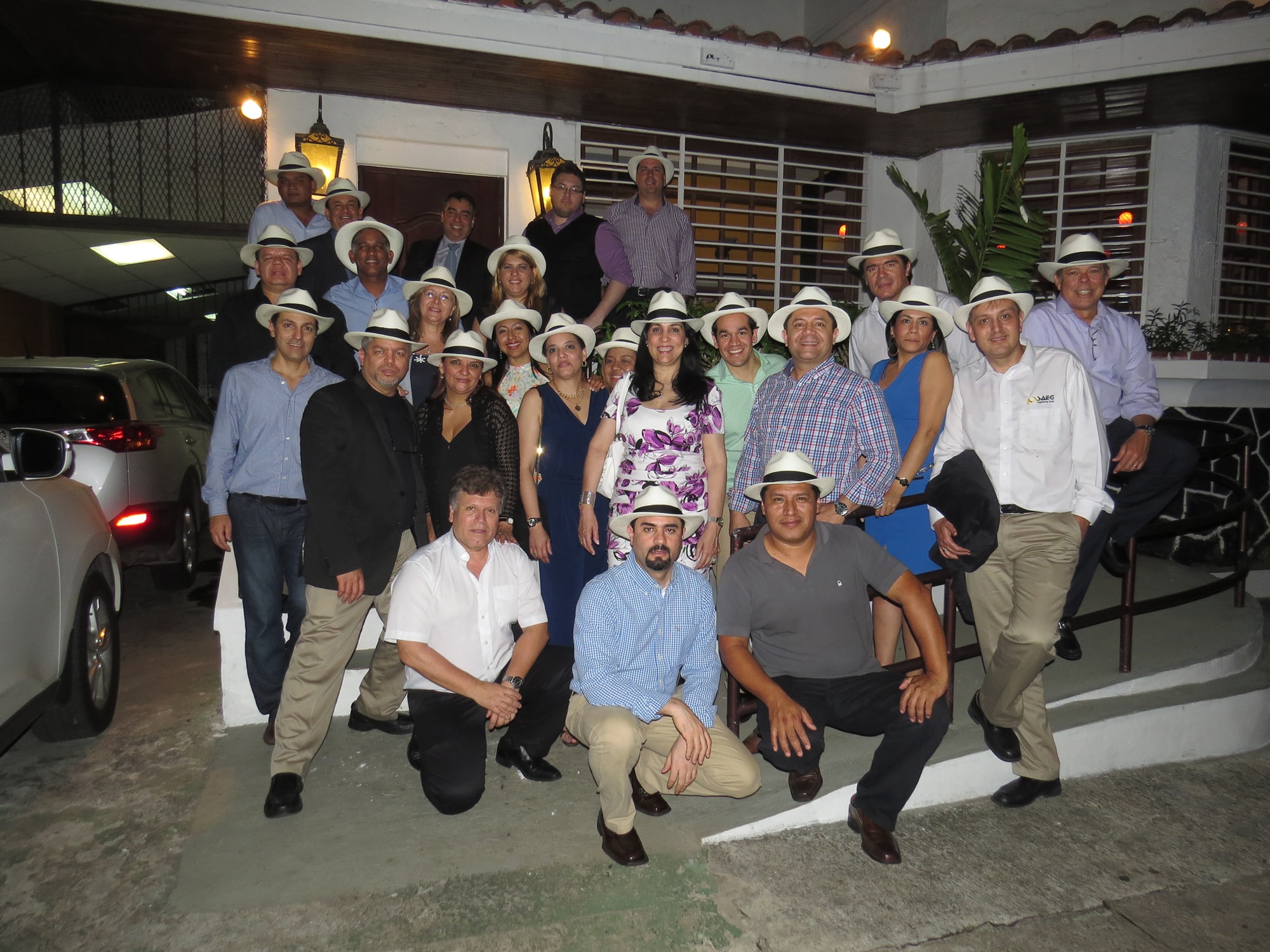 The already usual Business Review and Stakeholders meetings were held in May 7-8, 2015 in Panama City.  All SAEG International Group General Managers and stakeholders convened for this important meeting.
At the Business Review meeting, General Managers of the different SAEG group presented the 2014 Outstanding Achievements and shared revisions made to the 2014-2016 Strategic Plan.  During the following day the Stakeholders Assembly was held, with the participation of the six representatives of the Corporation:  U.S.A., Costa Rica, Dominican Republic, Peru, Colombia and Panama.
In the course of the forum attendees welcomed Belinda Acosta, new General Manager SAEG Colombia.  But this was not only a work related meeting; participants had the opportunity to celebrate the accomplishments of their respective offices in several social gatherings and during the dinner held at the closing ceremony where they had the opportunity to wear new "Panama Hats".
Eng. María Isabel Ucha, Corporation CEO, expressed words of appreciation to all team members for their commitment towards the transformation process which will lead SAEG to the next step on the way to the growth of the business.