SAEG Engineering Group

is a multinational engineering company that is dedicated to providing the best products and services in the electromechanical industry, with emphasis on

HVAC, control equipment, fire systems and energy cogeneration

.
1. 

Marketing and Representation

SAEG represents more than 140 premium industrial and commercial equipment manufacturers in the United States and the rest of the world. Our products include: air conditioning, ventilation, refrigeration, heating, fire protection, automation, air quality, energy, water technologies, renewable energy, CCTV and access.
More details
2.

Projects

More than 3500 projects throughout 20 years of experience position SAEG as a complete company (replace with comprehensive group) that offers electromechanical solutions in the Americas furnishing not only the necessary equipment but also expert support for all the necessary technical planning, design and installation.
More details
3.

 Maintenance

SAEG provides post-sale service of all the brands it represents. This is an added value for customers that require expertise technical assistance beyond the period covered by the guarantee. Preventive and corrective maintenance by specialized personnel.
More details
4.

 Energy

New market challenges aim to sustainable technologies and SAEG Engineering Group is also moving forward towards co-generated energy equipments and projects, bioclimatic facades, renewable energies, among others.
More details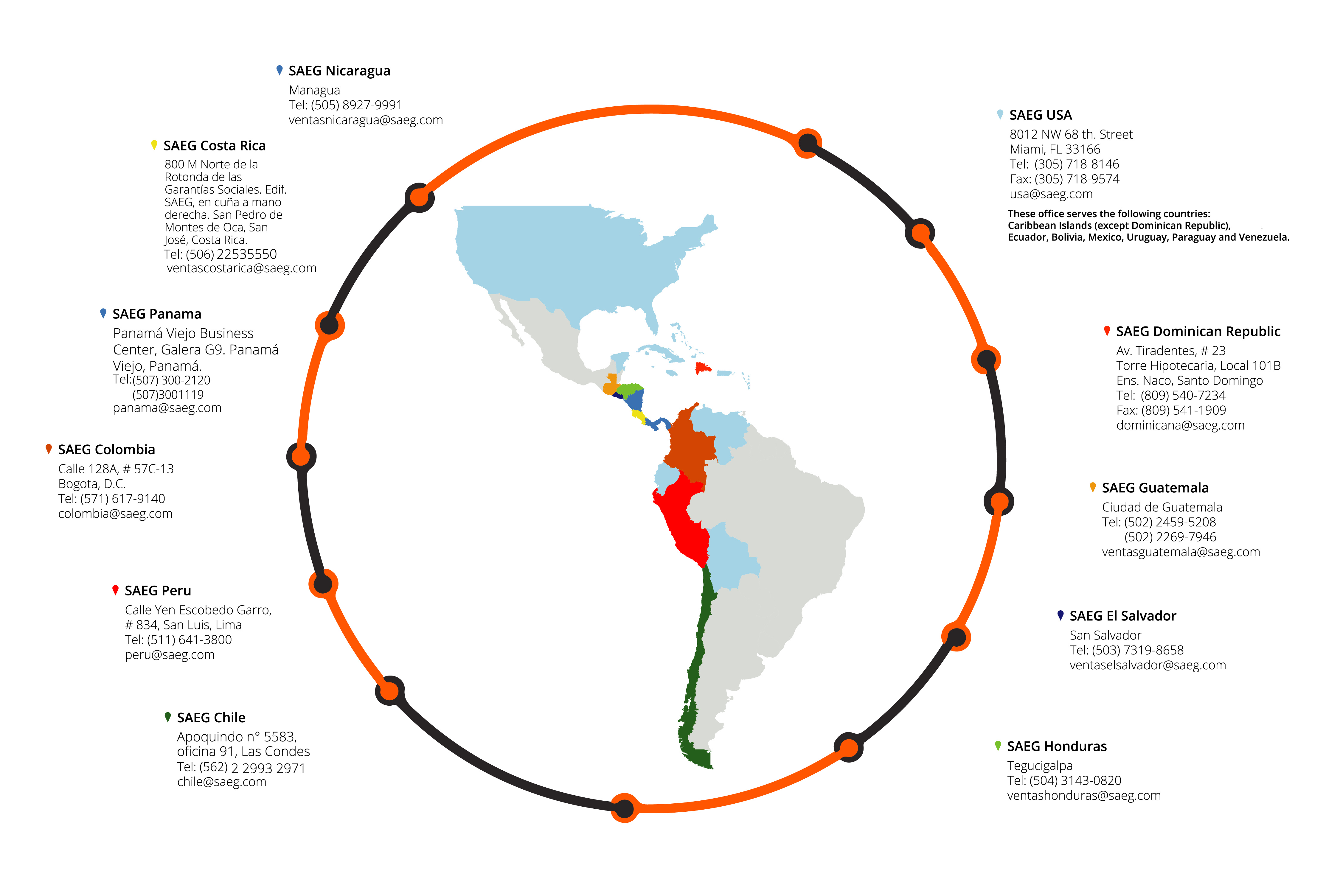 Write Us
In SAEG Engineering Group we encourage direct and continuous communication with our clientele and related parties. For this reason, we invite you to write us and you will receive a prompt response to your questions and concerns.
Corporate offices
57th Street, P. H. Sortis Business Tower
15th floor Ofic. 15-i, Obarrio
Panama City, Panama.
Tlfs. 3027720/3089
info@saeg.com